Product Description
PA66 (nylon) material cable carrier protective chain cable drag chain for 3D printer
Product Description 
We are a manufacturer of high quality plastic zippers in ZheJiang , China. 
Other Details
Drag chains are simple guides that are used to encompass (protective) different types of hoses and cables
A drag chain helps to minimize the wear and tear on the hose or cable it protects, while also helping to ease the degree of the tangle that can sometimes occur with extended lengths of hose. As such, the chain can also be seen as a safety device
 
Inner height × inner width
Outer height × outer width
High speed mute series
18×25
23×36
25×25
36×42
25×38
36×55
25×57
36×74
25×77
36×94
25×103
36×120
35×50
46×70
35×75
46×95
35×100
46×120
45×50
56×70
45×75
56×95
45×100
56×120
Field certification:
What are your strengths? 
We perfected every detail. 
We only provide high quality closed cable towing chain, and a professional team of more than 1 person will serve you sincerely at any time. 
All your questions will be very effective. 
Are you a manufacturer or a dealer? 
We are a manufacturer and a trading company, so we can guarantee that we can also help you buy other products with our excellent trading ability. 
Can you send us samples for testing? 
Yes, a small number of samples will be free of charge, but freight should be paid in advance or charged. 
The quality of the product you will buy will be the same as that of the sample. 
What are your terms of payment? 
Letter of credit at sight. 
We can also provide any Western Union Paypat if it is convenient for you. 
What's the delivery time? 
Goods in stock within 3-7 days, custom products within 10-25 days after receipt of advance payment or relevant letter of credit. 
How did you wrap it? 
The cable chain will be packed in wooden cases. 
If necessary, you can package the products according to your requirements.
Shipping Cost:

Estimated freight per unit.





To be negotiated
| | |
| --- | --- |
| Logo Printing: | Without Logo Printing |
| Size: | Middle |
| Customized: | Non-Customized |
Samples:

US$ 10/Piece

1 Piece(Min.Order)

|

Order Sample
Customization:

Available

|

Customized Request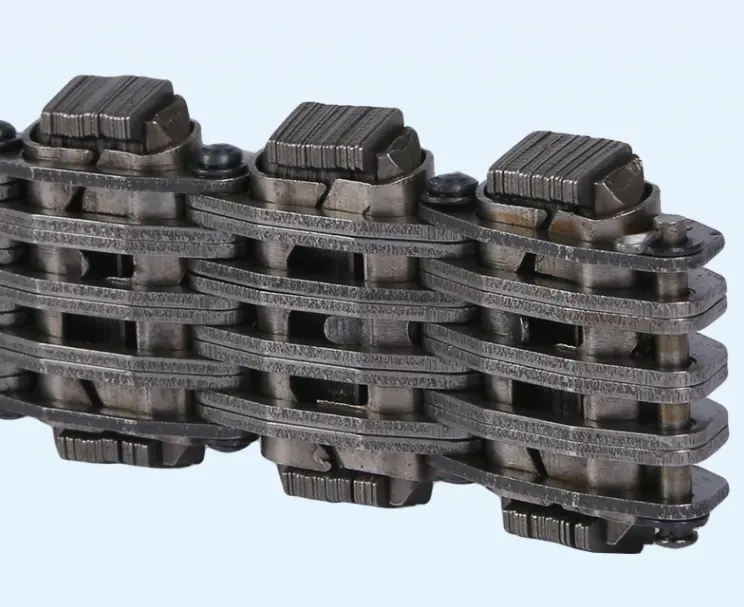 How to prevent corrosion in mechanical chains?
Preventing corrosion in mechanical chains is crucial to maintain their performance, longevity, and safety. Here are some effective measures to prevent corrosion:
Choose the right material: Selecting a corrosion-resistant material for the chain is essential. Stainless steel, particularly grades like 304 or 316, is highly recommended for its excellent corrosion resistance properties. Other materials such as nickel-plated or zinc-plated chains can also provide some level of corrosion protection.
Apply protective coatings: Applying protective coatings on the chain surface can help prevent corrosion. Coatings like zinc or chrome plating provide a barrier between the chain and corrosive elements, reducing the chances of corrosion.
Maintain proper lubrication: Regular lubrication is crucial to prevent corrosion and minimize friction-induced wear. Use a lubricant specifically designed for mechanical chains and apply it according to the manufacturer's recommendations. Lubrication forms a protective film on the chain's surface, reducing the exposure to moisture and corrosive substances.
Keep chains clean: Regularly clean the chains to remove dirt, debris, and contaminants that can contribute to corrosion. Use appropriate cleaning agents and methods recommended for the chain material to avoid any damage.
Monitor environmental conditions: Be aware of the environmental conditions in which the chains operate. If the application involves exposure to moisture, chemicals, or high humidity, take additional preventive measures such as installing proper covers, seals, or enclosures to protect the chains from direct contact with corrosive elements.
Perform routine inspections: Regularly inspect the chains for signs of corrosion, such as discoloration, rust spots, or pitting. Early detection allows for timely maintenance or replacement before the corrosion progresses and affects the chain's integrity.
Implement proper storage: When not in use, store the chains in a clean, dry environment to minimize exposure to moisture and corrosive agents. Use appropriate storage methods, such as hanging or coiling the chains, to prevent entanglement and damage.
By following these preventive measures, you can significantly reduce the risk of corrosion in mechanical chains and ensure their optimal performance and longevity.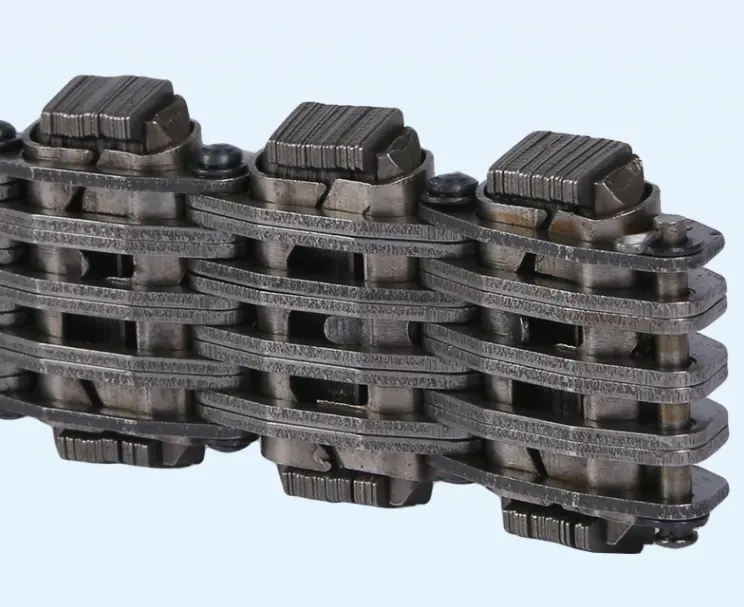 How to calculate the required length of a mechanical chain?
Calculating the required length of a mechanical chain involves considering the distance between the sprockets and the required tension in the chain. Here's a detailed explanation of the process:
Identify the Sprocket Centers: Measure the center-to-center distance between the two sprockets where the chain will be installed. This is the primary factor that determines the chain length.
Account for Sprocket Sizes: Take into account the sizes of the sprockets, specifically the number of teeth. Larger sprockets require longer chain lengths to maintain proper engagement and tension.
Calculate the Pitch Length: The pitch length is the theoretical length of the chain required to fit perfectly around the sprockets. It is calculated using the pitch diameter of the sprockets and the number of chain links required to span the sprocket centers. The formula to calculate pitch length is: Pitch Length = (Sprocket Centers / Pitch Circumference) + (Number of Links - 1) * (Chain Pitch).
Consider Tension Adjustment: Depending on the application, it may be necessary to adjust the tension in the chain. This can be accomplished by adding or removing chain links. It is important to maintain the proper tension to ensure optimal performance and prevent chain slippage.
Add Allowance for Chain Take-Up: In some applications, chain take-up devices or tensioners may be used to compensate for elongation and maintain tension over time. In such cases, it is recommended to add a small allowance to the calculated chain length to accommodate the take-up device's range of adjustment.
Check Manufacturer's Guidelines: Always refer to the manufacturer's guidelines, recommendations, and technical specifications for the specific type and model of chain being used. The manufacturer may provide additional factors or considerations for calculating the chain length based on their product's design and characteristics.
Accurate calculation of the required chain length is crucial to ensure proper fit, tension, and performance of the mechanical chain. If in doubt, consult with a knowledgeable engineer or contact the manufacturer for assistance in determining the correct chain length for your specific application.



editor by CX 2023-09-22