Product Description
Products Details
Item Name

Custom Heavy Duty Metal Thick Stainless Steel Chain

General Products

Application/Service Area

Metal Parts Solution for Vehicle, Agriculture machine, Construction Machine, transportation equipment, Valve and Pump system, Agriculture machine metal Parts, engine bracket, truck chassis bracket, gear box , gear housing , gear cover, shaft, spline shaft , pulley, flange, connection pipe, pipe, hydraulic valve , valve housing ,Fitting , flange, wheel, fly wheel, oil pump housing, starter housing, coolant pump housing, transmission shaft , transmission gear, sprocket, chains etc.

Main blank Process for Steel Casting

Investment casting (wax mold made by middle temperature wax) /Precision casting ;

Lost Wax Casting (wax mold made by low temperature wax)/ Precision casting

Blanks Tolerance -Casting Tolerance

CT7-8 for Lost wax Casting Process

CT4-6 for Investment casting Process

Applicable Material

Carbon steel, Low Carbon steel, middle carbon steel,WCB, WCA, WCC, ISO 340-550,

Alloy Carbon steel: G25CrMo4, Heat Resistant Steel,

Stainless Steel: CF8, CF8M, . G-X6CrNiMo1810, G-X7CrNiNb1189, SUS 304, 304L, 316, 316L.

Casting Blank Size /Dimensions

2 mm-600mm / 0.08inch-24inch according to customer requirement

Casting Blank Weight

Range from 0.01kg-85kg

Applicable Machining Process

CNC Machining/ Lathing/ Milling/ Turning/ Boring/ Drilling/ Tapping/ Broaching/Reaming /Grinding/Honing and etc.

Machined Surface Quality

Ra 0.8-Ra3.2 according to customer requirement

Applicable Heat Treatment

Normalization , annealing, quenching and tempering, Case Hardening, Nitriding, Carbon Nitriding, Induction Quenching

Applicable Finish Surface Treatment

Shot/sand blast, polishing, Surface passivation, Primer Painting , Powder coating, ED- Coating, Chromate Plating, zinc-plate, Dacromat coating, Finish Painting,

MOQ

For stainless steel casting : 200pcs

For machining: 50pcs

Lead Time

45 days from the receipt date of deposit for chain
Main Products
Products shown here are made to the requirements of specific customers and are illustrative of the types of manufacturing capabilities available within CHINAMFG group of companies.
Please send us your detailed drawing/ sample/requirements for us offering a reasonable quotation to you and we will trying our best to make the goods in good quality and delivery in time .
MATECH policy is that none of these products will be sold to 3rd parties without written consent of the customers to whom the tooling, design and specifications belong.
Product ApplicationProduct Application
Main Facilities

Technical Support:
ZheJiang CHINAMFG is professional at independent development and design. Our engineers are skilled at AUTO CAD, PRO ENGINEER, CHINAMFG WORKS and other 2D & 3D softwares. We are able to design, develop,produce and deliver your PO according to your drawings, samples or just an idea. Dural control of standard products and OEM products.
Quality Control:
1) Checking the raw material after they reach our factory——- Incoming quality control ( IQC)
2) Checking the details before the production line operated
3) Have full inspection and routing inspection during mass production—In process quality control(IPQC)
4) Checking the goods after they are finished—- Final quality control(FQC)
5) Checking the goods after they are finished—–Outgoing quality control(OQC)
Product Application
Our Factory
ZheJiang CHINAMFG Machinery Manufacture Co., Ltd.
–Branch of CHINAMFG Industry Ltd.
We specialize in Metal Parts Solution for Vehicle, Agriculture machine, Construction Machine, transportation equipment, Valve and Pump system etc.
With keeping manufacturing process design, quality plHangZhou, key manufacturing processes and final quality control in house.
We are mastering key competence to supply quality mechanical parts and assembly to our customers for both Chinese and Export Market .
To satisfy different mechanical and functional requirements from our customers we are making a big range of metal products for our clients on base of different blanks solutions and technologies.
These blanks solutions and technologies include processes of Iron Casting, Steel Casting, Stainless Steel Casting, Aluminum Casting and Forging.
During the early involvement of the customer's design process, we are giving professional input to our customers in terms of process feasibility, cost reduction and function approach.
 
You are welcome to contact us for technical enquiry and business cooperation.
Our Certificate
Our company has strong R&D capability and develops many new products every year. In production, we strictly follow the ISO 9001 quality system to control quality and arrange production:
1. Don't accept defective, strict inspection of supplier's raw materials.
2. Don't manufacture defective, the production process is strictly controlled. For all products, the workers are strictly self-inspected on each machining process, and the quality inspectors do a regular inspection and spot inspection.
3. Don't transferring defective, the defective products found in the previous process shall never be allowed to be transferred to the next process. Before shipment, the finished products shall be inspected again, and if any quality problems are found,and the products shall be reworked or rejected according to the relevant requirement.
Our Customer
OurTeam

Our Advantage
1. we have developed a dedicated team ofpeople with a valued wealth of knowledgeand experience within the metals industry.No matter what your metal needs are, our team will provide you with individual customersupport and the best customer experience inthe industry.
2. We provide bespoke processing services to helpreduce our customers costs and manufacturingtimes. We can supply you with material cut andfinished to your specifications and productionready delivered.
3. Best serice: If you get any qustions, youcan contact with our customer sevice, we willreply you asap(within 24 hours).
Our Package
Inner Packing →Strong & waterproof plastic big is packed inside, to keep the product in safe condition.
Or as customer requests.
Outer Packing →Multilayer wooden box with strong bandages, used for standard export package.
Or customized as per customer's requirements.
FAQ
1Q: Are you trading company or manufacturer?
A: We are a factory, so we can provide competitive price and fast delivery for you.
2Q: What kind of service can you provide?
A: Our company can provide custom casting, CNC machining and surface treatment according to customer's requirements.
3Q: What's kinds of information you need for a quote?
A: In order to quote for you earlier, please provide us the following information together with your inquiry.
1. Detailed drawings (STEP, CAD, CHINAMFG Works, PROE, DXF and PDF)
2. Material requirement (SUS, SPCC, SECC, SGCC, Copper, AL, ETC.)
3. Surface treatment (powder coating, sand blasting, planting, polishing, oxidization, brushing, etc.)
4. Quantity (per order/ per month/ annual)
5. Any special demands or requirements, such as packing, labels, delivery, etc.
4Q: What shall we do if we do not have drawings?
A: Please send your sample to our factory, then we can copy or provide you better solutions. Please send us pictures or drafts with dimensions (Thickness, Length, Height, Width), CAD or 3D file will be made for you if placed order.
5Q: What makes you different from others?
A: 1. Our Excellent Service
We will submit the quotation in 48 hours if getting detailed information during working days.
2. Our quick manufacturing time
For Normal orders, we will promise to produce within 3 to 4 weeks.
As a factory, we can ensure the delivery time according to the formal contract.
6Q: Is it possible to know how are my products going on without visiting your company?
A: We will offer a detailed production schedule and send weekly reports with photos or videos which show the machining progress.
7Q: Can I have a trial order or samples only for several pieces?
A: As the product is customized and need to be produced, we will charge sample cost, but if the sample is not more expensive, we will refund the sample cost after you placed mass orders.
8Q: Why there is tooling cost?
A: It's mold cost. Indispensable production process. Only need to pay for first order, and we will bear maintenance cost of mold damage.
9Q: What is your terms of payment?
A: Payment of sample order ≤ 1000USD, 100% T/T full payment.
Payment of tooling or batch order ≥ 5000USD, 70% T/T in advance, balance before shipment.
10Q: What's your after-sale service?
A: If there is quality problem, please provide photos or test report, we will replace defective goods or return funds.
If you have any other questions please find us online, or send messages via email, WhatsApp for better communication!
| | |
| --- | --- |
| Casting Method: | Mechanical Aided Pouring& Semi-Automatic Pouring |
| Process: | Investment Casting |
| Molding Technics: | Lost Wax Molding Plus Pouring |
| Application: | Machinery Parts |
| Material: | Stainless Steel |
| Surface Preparation: | Dacromat Coating, Finish Painting |
Samples:

US$ 6.52/kg

1 kg(Min.Order)

|
Request Sample
Customization:

Available

|

Customized Request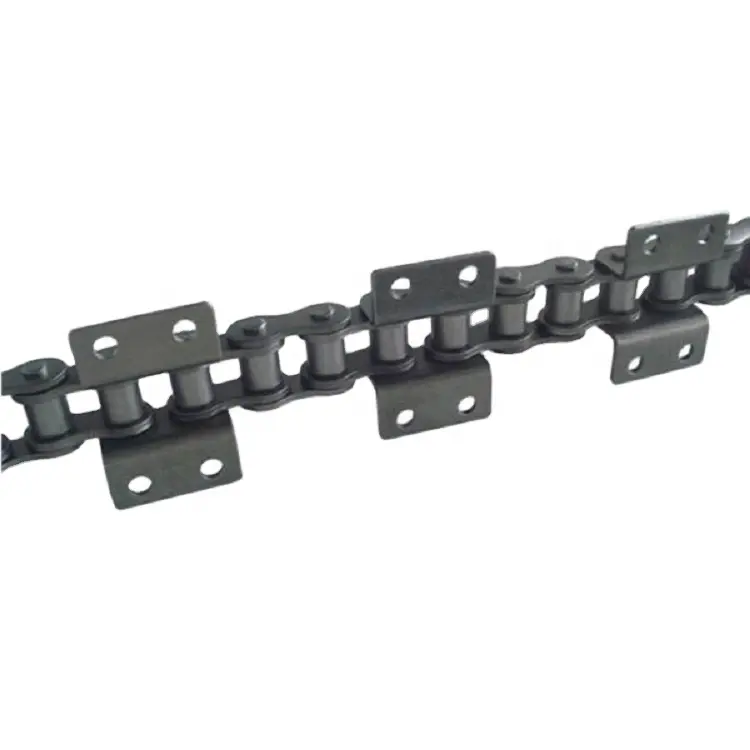 Can a mechanical chain be used for heavy-duty applications?
Yes, a mechanical chain can be used for heavy-duty applications. Mechanical chains are designed to withstand high loads and provide reliable power transmission in demanding industrial settings. Here are some reasons why mechanical chains are suitable for heavy-duty applications:
Strength and durability: Mechanical chains are made from high-strength materials such as alloy steel or stainless steel, which give them excellent tensile strength and durability to handle heavy loads.
Wide range of sizes and capacities: Mechanical chains are available in various sizes and configurations to accommodate different load capacities. They can be selected based on the specific requirements of the heavy-duty application.
Effective power transmission: Mechanical chains efficiently transfer power from the driver sprocket to the driven sprocket, ensuring reliable performance even under heavy loads.
Ability to handle shock loads: Mechanical chains are designed to absorb and distribute shock loads, which is crucial in heavy-duty applications where sudden impacts or changes in load can occur.
Options for specialized chains: There are specialized types of mechanical chains available for specific heavy-duty applications, such as roller chains for conveying heavy materials or conveyor chains for material handling systems.
When selecting a mechanical chain for heavy-duty applications, it's important to consider factors such as the load capacity, operating conditions, lubrication requirements, and maintenance considerations. Additionally, proper installation, tensioning, and regular inspection of the chain are essential to ensure optimal performance and longevity in heavy-duty applications.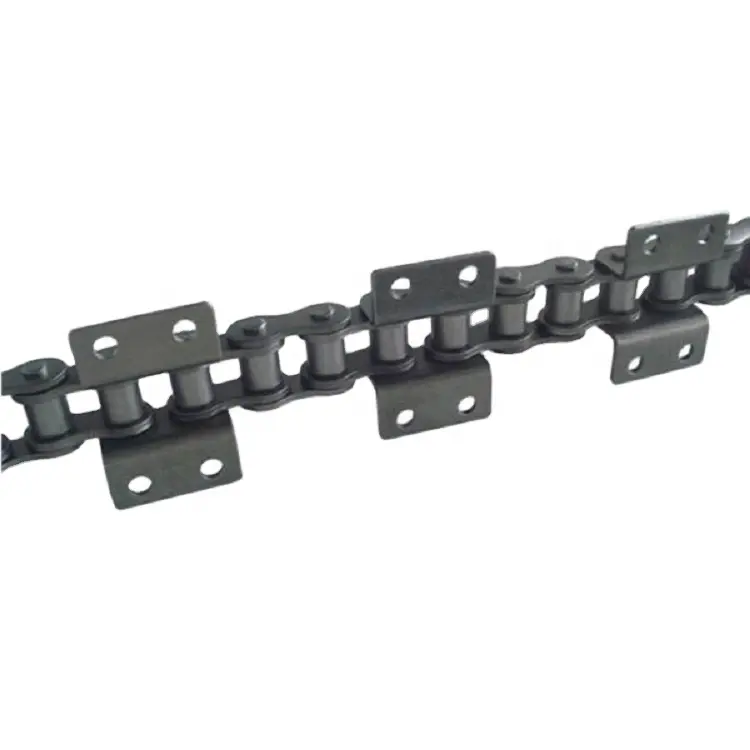 What are the alternatives to mechanical chains in certain applications?
In certain applications, mechanical chains may not be the most suitable option, and alternative power transmission systems or lifting mechanisms can be used. Here are some alternatives to mechanical chains:
Belts and Pulleys: Belts and pulleys provide an alternative to mechanical chains for transmitting power or motion. They are commonly used in applications where quiet operation, high-speed capabilities, and precise positioning are required. Belts are flexible and can transmit power over long distances, while pulleys provide the means to transfer power between different components.
Gear Systems: Gear systems use interlocking toothed wheels to transmit power or motion. They are suitable for applications that require high torque, precise control, and compact design. Gear systems are commonly used in machinery, automotive transmissions, and robotics.
Hydraulic Systems: Hydraulic systems use pressurized fluid to transmit power and control motion. They are commonly used in heavy-duty applications that require high force, such as construction equipment, material handling, and hydraulic presses. Hydraulic systems provide smooth operation, precise control, and the ability to transmit power over long distances.
Pneumatic Systems: Pneumatic systems use compressed air to transmit power and control motion. They are suitable for applications that require fast and precise actuation, such as in automation, robotics, and industrial machinery. Pneumatic systems offer lightweight and flexible operation, easy control, and resistance to environmental contaminants.
Electric Actuators and Motors: Electric actuators and motors convert electrical energy into mechanical motion. They are commonly used in various applications, including robotics, automation, conveyor systems, and precision positioning. Electric actuators and motors provide precise control, high efficiency, and the ability to integrate with electronic control systems.
The choice of alternative power transmission systems depends on the specific requirements of the application, such as load capacity, speed, precision, environmental conditions, and control requirements. It is essential to consider factors like power requirements, space limitations, operating conditions, and cost-effectiveness when selecting the most suitable alternative to a mechanical chain.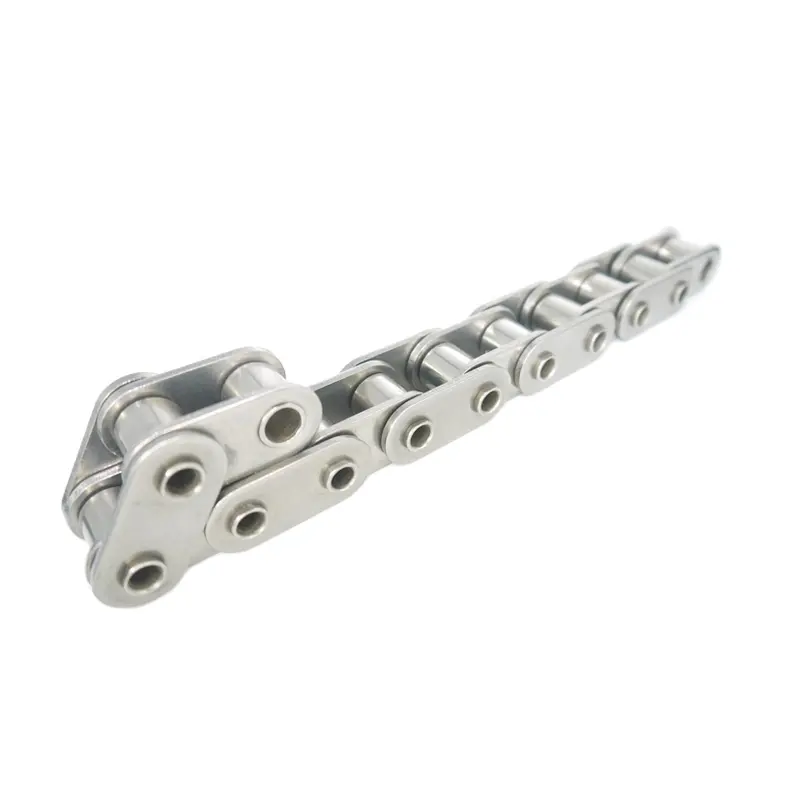 What lubrication is recommended for a mechanical chain?
Lubrication plays a critical role in maintaining the performance and lifespan of a mechanical chain. The type and application of lubrication depend on various factors such as the chain material, operating conditions, and the manufacturer's recommendations. Here are some commonly used lubrication options for mechanical chains:
Chain Oil: Chain oils specifically designed for mechanical chains offer excellent lubrication and protection against wear. These oils have good adhesion properties, allowing them to stay in place and provide continuous lubrication even under high loads and speeds.
Grease: Greases formulated for chain applications can provide excellent lubrication and protection. They are suitable for chains operating at lower speeds and under moderate loads. Grease provides better sealing and can reduce the risk of dirt and contaminants entering the chain system.
Dry Film Lubricant: Dry film lubricants, such as PTFE or molybdenum disulfide coatings, are applied as a thin film onto the chain surfaces. They offer good lubrication and reduce friction without attracting dirt and debris. Dry film lubricants are often used in applications where oil or grease may attract contaminants.
Specialty Lubricants: Depending on the specific application and operating conditions, there are specialty lubricants available, such as high-temperature lubricants, food-grade lubricants for food processing applications, or extreme pressure lubricants for heavy-duty and high-load chains.
It's important to follow the manufacturer's recommendations for lubrication type, frequency, and application method. They can provide specific guidelines based on the chain design and operating conditions. Regularly monitoring the lubrication levels and reapplying lubricant as necessary will help ensure optimal chain performance and longevity.
It's worth noting that some chains may come pre-lubricated from the manufacturer, while others may require initial lubrication before use. Consult the manufacturer's documentation or contact their technical support for specific lubrication requirements for your mechanical chain.



editor by CX 2023-10-17