Product Description
| | |
| --- | --- |
| Brand | COACE |
| Certificate | REACH; ROHS;TSCA;SVHC;ISO9001;ISO14001;ISO45001 |
| Model | BP-5 |
| Name | Powder Form Chain Extender |
| Keywords | / |
| Color | White |
| Appearance | Powder |
| CAS NO. | N/A |
| HS CODE | 395710000 |
| MFR | / |
| Type | Plastic auxiliary agent |
| Usage | Chain extender for biodegradable polymer, like PBAT, PLA |
| Package  | 25kg/bag;  |
| Samples | Free samples offered |
| Production lead time | 10 working days after payment |
| Lording port | HangZhou |
Packaging & Delivery
Fast automatic packing line and modern logistic service team ensure the goods arrive on time.
Handling & Storage
For information on appropriate Handling & Storage of this polymeric resin, please refer to the material Safety Data Sheet.
A material Safety Data Sheet, Technique Data Sheet, and/or more detailed information on extrusion processing and/or compounding of this polymeric resin for some other applications are available from your COACE Chemical Company Limited service representative.
COACE Products Type
COACE's R&D and manufactures focus on chemical modified high molecular weight polymers and some inorganic small molecule chemical additives. Most of her products are to be used as compatibilizer for plastic blending compounds, coupling agent for plastic compsite materials, hot-melt ahesive materials, adhesion promoters, and other application.
Why Choose Us
1. Experienced sales and after-sales teams on thermoplastic resin compounds area and its relatives
2. Powerful ability of technological development
3. Advanced production ficilities and technology
4. Strict control over quality in the full-chain
5. Overall modern logistics service
6. Access to ISO 9001, ISO 14001 , ISO 45001 certifications
About Us
Quality & Innovation & Globalization, the slogan of COACE Chemical Co., Ltd. As it said, stability and precision become the characters of each member in COACE.
Since 2009, born in the southeast of China, HangZhou Economic Zone, COACE started her journey in the plastic industry.
With high intellectuals' team and advanced facilities, COACE focuses on the R&D and producing of the plastic additives. The factory owns 12,000 square-meter area and is equipped with 8 modern extruding-pellets systems production lines, which ensure the annual capacity of 10 thousand metric tons. The products cover compatibilizers, coupling agents, impact modifiers, and other functional additives.
As COACE's knockout products, the Polypropylene and glass fiber compatibilizers, Polyamide tougheners, and plastic alloy compatibilizers help the company to predominate the national market in a short time, and developed the overseas market then. From Northeast Asian economic belt to North America, COACE's products got the high evaluation from the markets.
In the past ten-year, COACE brought values to her customers, and in the following decades, even centuries, COACE aims to create values for you. COACE, material boosting performance.
| | |
| --- | --- |
| CAS No.: | N/a |
| Formula: | N/a |
| EINECS: | N/a |
| Certification: | REACH |
| Environmental Protection: | Yes |
| Color: | White |
| | |
| --- | --- |
| Samples: | |
Customization:

Available

|

Customized Request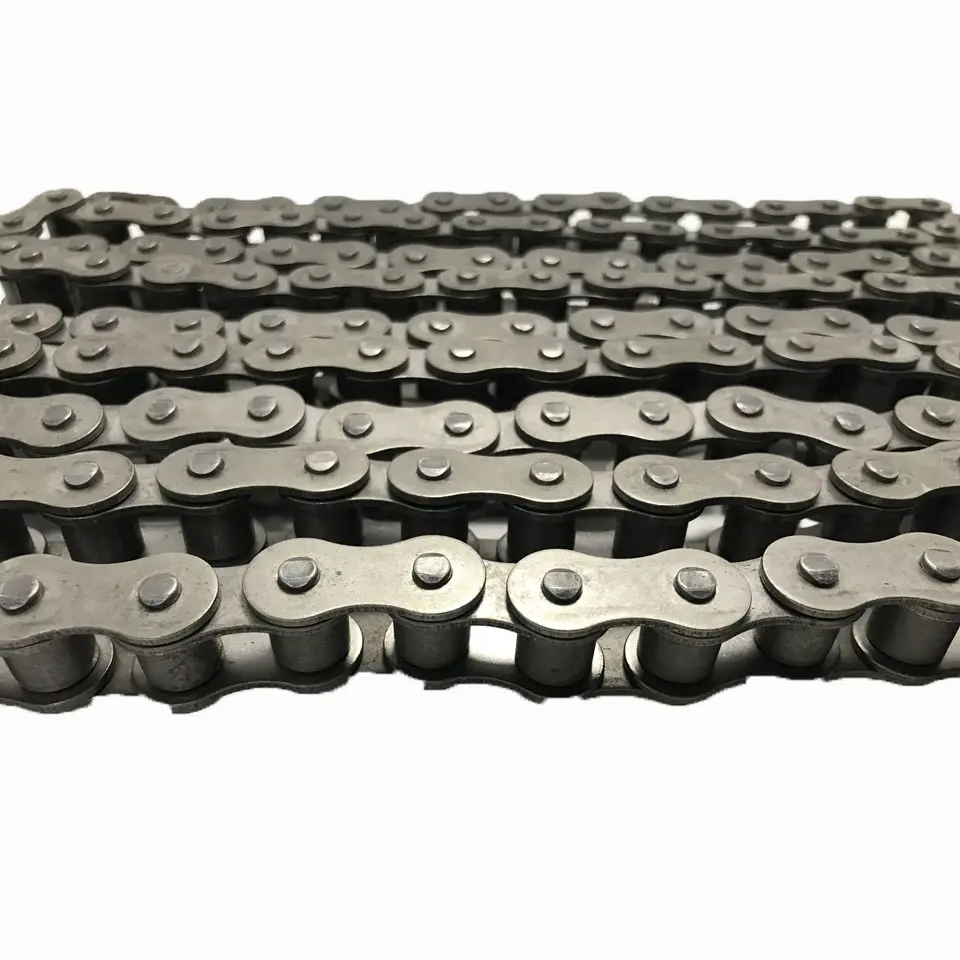 What are the best practices for storing and handling mechanical chains?
Proper storage and handling of mechanical chains are essential to maintain their performance and prolong their lifespan. Here are some best practices to follow:
Clean and dry storage: Store mechanical chains in a clean and dry environment to prevent the accumulation of dirt, moisture, or contaminants that can affect their performance.
Avoid extreme temperatures: Avoid storing chains in areas with extreme temperatures, as high temperatures can degrade the lubrication and material properties, while low temperatures can make the chains more brittle.
Prevent contact with chemicals: Keep mechanical chains away from chemicals or corrosive substances that can damage the chain's surface or corrosion-resistant coatings.
Use appropriate containers: Store chains in suitable containers or packaging to protect them from external elements and prevent tangling or entanglement.
Proper handling techniques: When handling chains, avoid dropping them or subjecting them to impact or excessive bending, as it can cause deformation or damage to the chain links.
Inspect before use: Before using a stored chain, inspect it for any signs of damage, such as bent or worn links, excessive corrosion, or elongation. If any issues are found, replace the chain or consult a professional for evaluation.
Follow manufacturer guidelines: Always refer to the manufacturer's guidelines for specific storage and handling recommendations for the particular type of mechanical chain you are using.
By following these best practices, you can ensure that your stored mechanical chains remain in good condition and ready for use when needed. Regular maintenance, including proper lubrication and periodic inspections, should also be carried out to keep the chains in optimal working condition.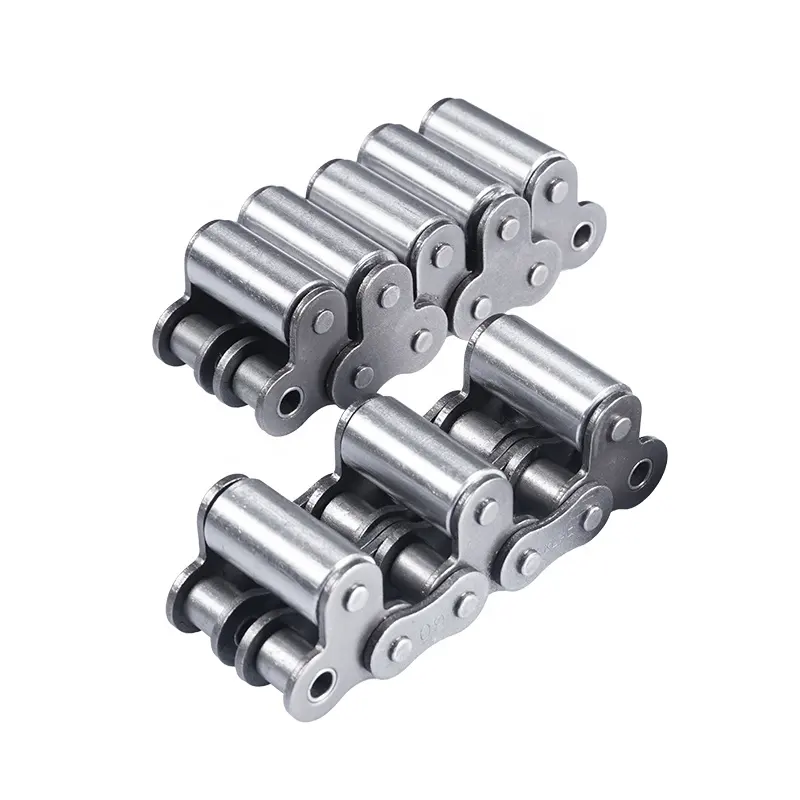 What safety precautions should be followed when working with mechanical chains?
Working with mechanical chains involves inherent risks, and it is important to follow proper safety precautions to ensure the well-being of individuals and the safe operation of the equipment. Here are some important safety precautions to consider:
Training and Familiarity: Ensure that all personnel working with mechanical chains are adequately trained and familiar with the equipment's operation, maintenance, and safety procedures. They should understand the risks associated with chain operation and know how to handle the equipment safely.
Protective Equipment: Wear appropriate personal protective equipment (PPE) such as safety glasses, gloves, and protective clothing when working with mechanical chains. PPE can help protect against potential injuries from flying debris, sharp edges, or pinching hazards.
Lockout/Tagout: Follow lockout/tagout procedures to isolate and de-energize the equipment before performing any maintenance or repair tasks on the chain system. This prevents accidental startup or movement of the chain, reducing the risk of serious injuries.
Proper Lifting Techniques: When handling heavy chains or chain components, use proper lifting techniques to prevent strain or back injuries. Use lifting equipment, such as hoists or cranes, when necessary.
Maintain Clear Work Area: Keep the work area around the chain system clear of obstacles, clutter, and unnecessary personnel. This helps minimize the risk of tripping hazards and allows for safe operation and maintenance.
Regular Inspections: Conduct regular inspections of the chain system to identify any signs of wear, damage, or malfunction. Address any issues promptly to prevent accidents or equipment failures.
Follow Manufacturer's Guidelines: Adhere to the manufacturer's instructions, recommendations, and safety guidelines specific to the mechanical chain and the equipment it is used in. This includes proper installation, maintenance, and lubrication practices.
It is essential to develop and implement a comprehensive safety program that addresses the specific hazards associated with working with mechanical chains. This program should include training, regular equipment inspections, and a reporting system for identifying and addressing safety concerns.
Always prioritize safety when working with mechanical chains, and consult applicable safety regulations and guidelines in your region to ensure compliance with the industry standards.



editor by CX 2023-09-06