Product Description
We specialize in the chains made to customers' drawings and specification. Our advantage is reliable quality, competitive price, prompt delivery and good service.
Standard products include various transmission and conveyor chains, like Roller Chain, double pitch Conveyor Chain, Hollow Pin Chain, Leaf Chain, Table Top Chain, Side Bow Chain, Lumber Chain, Agriculture Chain, Silent Chain, PIV Chain, Stainless Steel Chain, Nickel/ Zinc plated Chain, Dacromet Chain, Engineering Chain, Steel Pintle Chain, Welded steel chain, Forged chain, Malleable Iron chain, and many other types. Different kinds of attachment are available.
Product Description
Specifications:
1) Attachments on 1 side
2) Attachments on inner plates
3) Attachments on outer plates
4) Attachments on both sides
5) Straight attachments
6) Crank attachments
7) Pin attachments
8) Other special attachments
Transmission chain is famous for its high strength and continuous antifatigue; The chain dimensions fully meet the standards of ANSI and BS.
According to varied working conditions, it may choose the chain with different coating treatment, such as zinc plating, nickel plating, chromeplating and dacromet plating ec
Product Description
25-1 to 240-1
25-2 to 240-2
25-3 to 240-3
04BB-1 to 72B-1
04B-2 to 72B-2
04B-3 to 72B-3
We supply varied kinds of roller chains, conveyor chains, transmission chains and agricultural chains etc. According drawings.
Features:
1) A series chains:
A) Simplex: 25-1 – 240-1
B) Duplex: 25-2 – 240-2
C) Triplex: 25-3 – 240-3
2) B series chains:
A) Simplex: 04B-1 – 72B-1
B) Duplex: 05B-2 – 72B-2
C) Triplex: 05B-3 – 72B-3
3) Materials: Stainless steel or carbon steel
4) Other chains available: Heavy-duty series roller chains, cottered type short pitch precision roller chains (A series), heavy duty series cottered type roller chains, other simplex roller chains, zinc plated chains, dacromet plated chains, nickel plated chains, anti-side bow chains, side bow chains for pushing windows, side bow chains, side bow chains, self-lubrication roller chains, silent chains, self-tooth forming chains (P. I. V. Chains), heavy-duty cranked-link transmission chains, steel chains for sewage disposal, oil field chains, coupling chains, motorcycle chains, O-ring motorcycle chains, engine mechanism chain (timing chains), double pitch transmission chains and double pitch transmission chain attachments.
| | |
| --- | --- |
| Standard or Nonstandard: | Nonstandard |
| Application: | Textile Machinery, Garment Machinery, Conveyer Equipment, Packaging Machinery, Electric Cars, Motorcycle, Food Machinery, Marine, Mining Equipment, Agricultural Machinery, Car, Industry |
| Surface Treatment: | Oil Blooming |
| Structure: | Leaf Chain |
| Material: | Carbon Steel |
| Type: | Short Pitch Chain |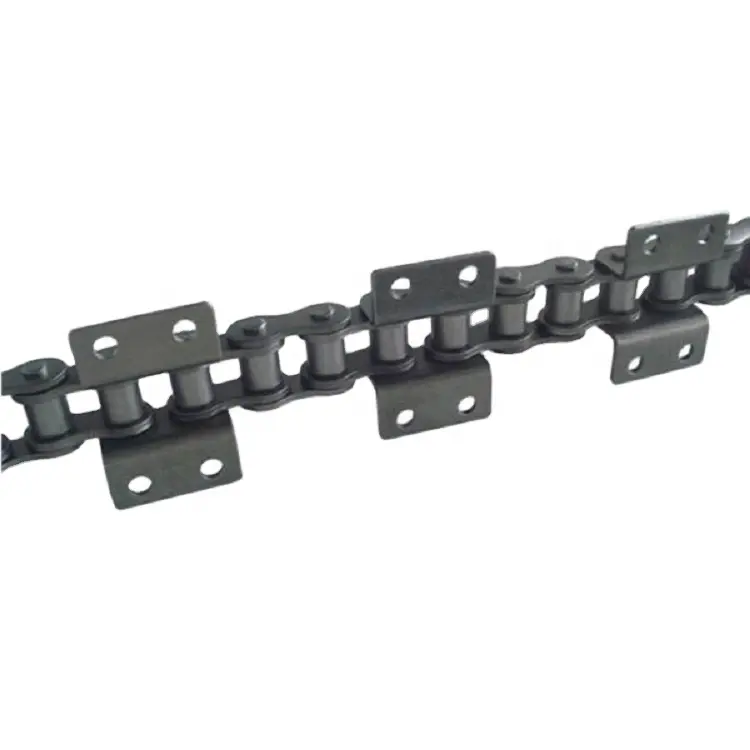 Can a mechanical chain be used for heavy-duty applications?
Yes, a mechanical chain can be used for heavy-duty applications. Mechanical chains are designed to withstand high loads and provide reliable power transmission in demanding industrial settings. Here are some reasons why mechanical chains are suitable for heavy-duty applications:
Strength and durability: Mechanical chains are made from high-strength materials such as alloy steel or stainless steel, which give them excellent tensile strength and durability to handle heavy loads.
Wide range of sizes and capacities: Mechanical chains are available in various sizes and configurations to accommodate different load capacities. They can be selected based on the specific requirements of the heavy-duty application.
Effective power transmission: Mechanical chains efficiently transfer power from the driver sprocket to the driven sprocket, ensuring reliable performance even under heavy loads.
Ability to handle shock loads: Mechanical chains are designed to absorb and distribute shock loads, which is crucial in heavy-duty applications where sudden impacts or changes in load can occur.
Options for specialized chains: There are specialized types of mechanical chains available for specific heavy-duty applications, such as roller chains for conveying heavy materials or conveyor chains for material handling systems.
When selecting a mechanical chain for heavy-duty applications, it's important to consider factors such as the load capacity, operating conditions, lubrication requirements, and maintenance considerations. Additionally, proper installation, tensioning, and regular inspection of the chain are essential to ensure optimal performance and longevity in heavy-duty applications.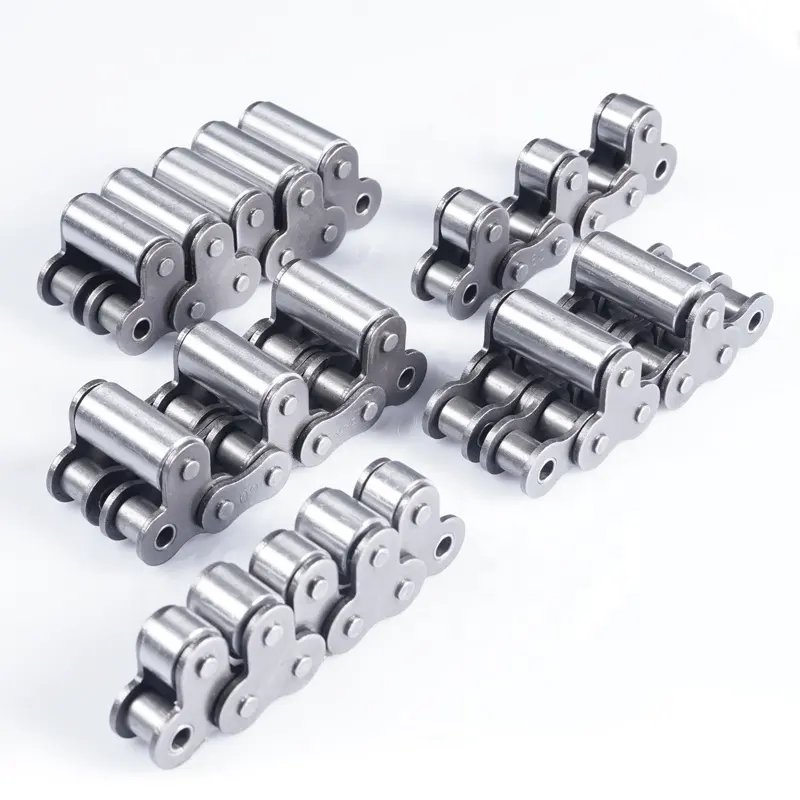 What is the maximum load capacity of a mechanical chain?
The maximum load capacity of a mechanical chain depends on several factors, including the chain design, material, size, and configuration. Each type of mechanical chain has its own load capacity rating, which is determined by the manufacturer based on extensive testing and analysis. It is important to consult the manufacturer's specifications and guidelines to determine the specific load capacity for a particular mechanical chain.
Typically, the load capacity of a mechanical chain is expressed in terms of its maximum allowable tension or working load. This is the maximum force or load that the chain can withstand without experiencing excessive wear, deformation, or failure. The load capacity of a mechanical chain is influenced by factors such as:
Chain material and construction: Different materials, such as steel, stainless steel, or plastic, have varying load-bearing capabilities.
Chain size and pitch: Larger chain sizes often have higher load capacities compared to smaller sizes.
Chain configuration: The type of chain, such as roller chain, silent chain, or leaf chain, can affect its load capacity.
Operating conditions: Factors like speed, temperature, and environmental conditions can influence the chain's load capacity.
It is important to note that exceeding the maximum load capacity of a mechanical chain can lead to premature wear, chain elongation, sprocket wear, and potential chain failure, which can result in equipment damage or personal injury. Therefore, it is crucial to carefully consider the load requirements of your application and select a mechanical chain that can safely handle the anticipated loads.
For accurate and reliable load capacity information, refer to the manufacturer's documentation, technical specifications, or consult with their engineering or customer support team. They can provide detailed load capacity charts and guidelines specific to their mechanical chain products.



editor by CX 2023-08-30